---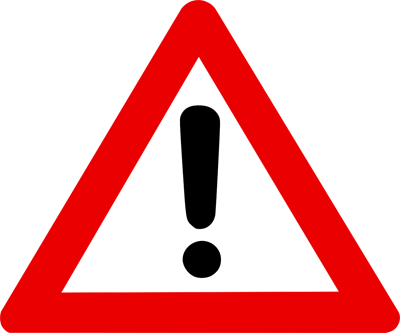 Last Updated: 05/03/2022
The Brooklyn DA's Office will continue to provide essential services necessary to keep Brooklyn safe while adopting social distancing practices to keep our employees and visitors safe and to slow the spread of COVID-19.
May is Asian American and Pacific Islander Heritage Month.  This month, we are proud to celebrate the history, traditions, and invaluable contributions of AAPI communities in Brooklyn and beyond.
---
Murders Declined by 16%, Shootings and Shooting Victims Dropped by Over 20% Compared to Previous Year; Rapes, Robberies, Burglaries Were Also Down
Brooklyn District Attorney Eric Gonzalez today announced that Brooklyn made gains in public safety during 2021, as homicides and shootings declined compared to 2020. Those categories inched up in other boroughs and citywide. The Brooklyn DA's Office continued to focus on street gangs and other violent individuals while expanding outreach efforts in and partnerships with impacted communities and violence interrupters. With actions that increased fairness, transparency and accountability, the District Attorney remains committed to keeping Brooklyn safe and enhancing community trust in the justice system.
---
Three Violent Gangs Allegedly Formed Alliance to Increase Numbers and Territory;
Fourteen Shootings Charged During Course of Conspiracy, Including Three Murders
District Attorney Gonzalez said, "This successful takedown is part of our ongoing strategy to reduce shootings and senseless deaths by targeting the most violent offenders in our communities. A particularly troubling aspect of this case is that many of the defendants are teenagers, including an individual charged in connection with all three murders, allegedly committed when he was only 16. We must engage with our young people and help to keep them on the right path. They must learn that there is another way to live beyond the gang life and be given the tools and services to help them succeed. I am committed to doing both: aggressively prosecuting shooters and partnering with community-based groups that work with our youth to prevent future violence."
---
Shouted Anti-Semitic Slurs Before and After Assault
Brooklyn District Attorney Eric Gonzalez today announced that a man has been sentenced to 11 years in prison for the strangulation and assault as hate crimes for the unprovoked attack against a Jewish man, whom he cursed and strangled as the victim was walking home from a synagogue.
---
New York City Department of Investigation began Undercover Probe after NYCHA Employees Reported Allegedly Being Offered Bribes and Unlawful Gratuities
Brooklyn District Attorney Eric Gonzalez, together with New York City Department of Investigation Commissioner Margaret Garnett, today announced that nine contractors have been variously charged in multiple indictments with bribery, giving unlawful gratuities, offering a false instrument for filing and conspiracy for allegedly offering NYCHA employees bribes in exchange for "micro purchase" contracts.
---
Crashed into Vehicle, Causing Both Cars to Enter Crosswalk and Strike Stroller, Killing Baby and Seriously Wounding Her Mom, Then Allegedly Attempted to Highjack Another Car
District Attorney Gonzalez said, "This defendant allegedly drove in a shockingly reckless and criminal manner and destroyed a family in a matter of seconds. A young baby lost her life and her mother suffered life-altering injuries in a case of vehicular violence that simply cannot be tolerated. We intend to now seek justice for little Apolline and will continue to aggressively prosecute unlawful drivers who show disregard for the rules of the road and for the lives of everyone using Brooklyn's streets."
---
Attorney's Office found fewer than expected racial disparities in outcomes; study looked at over three years of data to assess and improve ongoing reforms to ensure equal justice for all
Today, the CUNY Institute for State & Local Governance (ISLG) released the findings of a multi-year study analyzing racial and ethnic disparities in outcomes at key points in the Brooklyn District Attorney's Office's decision-making process. Conducted as part of the DA Eric Gonzalez's Justice 2020 initiative with joint support from Arnold Ventures and the William T. Grant Foundation, the research presented in Justice in Decision-Making: Studying Racial & Ethnic Disparities in the Brooklyn District Attorney's Office found that while disparities existed at specific decision points and for certain crimes, outcomes were not universally worse for Black and Hispanic people, and better for white and Asian people, across all stages.
---
Over 10,100 Letters Released Pursuant to Freedom of Information Law; The Letters, Which List Credibility Findings, are Routinely Provided to Defense Lawyers, as Constitutionally Required, When Police Officers Serve as Witnesses
District Attorney Gonzalez said, "This unprecedented release of disclosure letters should not be viewed as an attack on police officers, who are dedicated to keeping us all safe and work together with my Office in partnership every day. Its goal is to enhance transparency and strengthen trust in the criminal justice system, which relies on police witnesses to make criminal cases and requires the utmost integrity and credibility. These disclosures are required under the law, are being provided to defendants in court and should be part of the public record."
---
Will Work Together in Impacted Communities on Street-Level Intervention, Alternatives to Incarceration, Victim Services, Clergy Care, Social Support Services and Mentorships; Will Provide Immediate Coordination and Responses to Gun Violence in the Impacted Precinct
Brooklyn District Attorney Eric Gonzalez, together with Pastor Gilford T. Monrose, President of the 67th Precinct Clergy Council, "The GodSquad," today announced a new strategic partnership to help reduce gun violence in Brooklyn. Working together with community members, the NYPD and faith leaders, the DA's Office and Clergy Councils will endeavor to provide support and guidance to at-risk youth, and offer assistance in several high-crime precincts to strengthen trust between communities and law enforcement as part of a holistic approach to reducing crime and breaking the recurring cycle of violence and criminal justice involvement.
---
The Cases, Dating Back to the 1970s, Remained Open Mostly Because of Warrants; About 240 Active Cases Previously Dismissed, Virtually Clearing the Docket in Brooklyn
Brooklyn District Attorney Eric Gonzalez today asked the Court to dismiss 3,578 marijuana cases that remained on the docket mostly because of open warrants. With this move, nearly all marijuana cases in Brooklyn have been dismissed. Since the State Legislature legalized marijuana in March, the DA's Office dismissed about 240 active cases where marijuana was charged, while marijuana charges that are included in felony cases are being dismissed in the course of court proceedings.
---
262 Warrants Connected to Offenses That are No Longer Prosecuted Dismissed in First Phase; DA Calls on Legislature to Repeal Loitering Law and Expunge Prostitution Convictions
District Attorney Gonzalez said, "Vacating these warrants and dismissing these cases is consistent with my view that those who engage in these activities need to be offered assistance, not criminally prosecuted. I am also calling on Albany to repeal the law that prohibits what is known as loitering for purposes of prostitution, because of the vagueness of the law, the stark racial inequalities in its enforcement, and the disproportionate harm that enforcement of the law has caused to vulnerable trans women in our community. Additionally, I am asking the legislature to expunge past prostitution convictions so they will not hold people back from opportunities for a better future."
---
KCDA Pride Connect Will Offer Trauma-Informed Support and Community Outreach; Made Possible Through $50,000 State Grant
Brooklyn District Attorney Eric Gonzalez today announced the launch of a new project called KCDA Pride Connect that is designed to empower and assist LGBTQIA+ survivors of intimate partner violence and sexual assault to navigate through the criminal justice system by providing culturally competent and trauma-informed support. The initiative, managed by a social worker from the District Attorney's Victim Services Unit, will also engage in community outreach and training.
---
First-of-its-Kind Study Conducted with the Innocence Project and WilmerHale Law Firm; Examined Cases of 25 Wrongfully Convicted People Who Spent a Combined 426 Years in Prison
District Attorney Gonzalez said, "I am very proud of Brooklyn's Conviction Review Unit and the commitment to justice it represents. With this Report, we hope to share the methods, analyses and findings of the CRU with others around the country who are engaged in this critical work, and with the public at large. Wrongful convictions devastate lives – each one of the 25 cases in this Report is its own tragedy – and strike at the heart of our criminal justice system."
---
Initiatives Will Include Significant Changes to the Office's Parole Policies and Robust Participation in Parole Proceedings, Including Recommending Release After Defendants Serve the Minimum Sentence as Default Starting Position for Cases That Ended in Guilty Plea
Brooklyn District Attorney Eric Gonzalez today announced the creation of the first dedicated Post-Conviction Justice Bureau in the country. It will be anchored by the nationally recognized Conviction Review Unit and include two new Units: A Parole and Clemency Unit charged with implementing new policies governing the Office's participation in parole and clemency proceedings for incarcerated individuals, and a Sealing Unit to encourage and facilitate applications to seal criminal convictions.
---
Arts-Based Educational Course and Other Programming are Offered In Lieu of Prosecution; Cases Get Dismissed Upon Completion and Without Court Appearance
District Attorney Gonzalez said, "Project Reset aligns with my commitment to reduce our reliance on convictions and incarceration while still holding offenders accountable. This program addresses the conduct of those who commit misdemeanor offenses and confronts the consequences of their actions in a more meaningful way than traditional court sanctions. I am especially proud that we have partnered with the Brooklyn Museum because involving our local communities and Brooklyn's incredible cultural institutions as partners in justice is one of my goals as we strive to strengthen fairness and trust. This partnership helps harness the transformative power of art as a response to low-level crimes. With the forthcoming expansion of DAT arrests under the new criminal justice reform law taking effect next year, this program will help us handle misdemeanors more efficiently and equitably while reducing the footprint of the criminal justice system."
---
Tweets by @BrooklynDA
---
Videos
Seventeen Alleged Gang Members of YPF Charged in Two Indictments
---
Two Alleged Hoolie Gang Members Charged in Murder of One-Year-Old Davell Gardner in Bed-Stuy
---
Brooklyn DA's Office and Clergy Councils Announce Partnership to Help Reduce Gun Violence
---
KCDA Pride Connect
---
National Crime Victims' Rights Week | April 18–24, 2021
---
Gun Buyback Program in Brownsville
---
Brooklyn Lawyer Charged in Scheme to Defraud Homeowners
---
34 Alleged Members of WOOO & CHOO Street Gangs Charged in Connection With 13 Shootings in Brooklyn
---
Domestic Violence in NYC During COVID-19 Panel Discussion
---
Project Reset: A New Approach for Handling Misdemeanor Arrests in Brooklyn
---
Ten Alleged Brick Squad Gang Members Charged in 48-Count Indictment
---
Twenty-One Alleged Members of Violent Folk Nation Street Gang Charged
---
Construction Company Operator, Foreperson and Engineer Indicted for Manslaughter in Death of Laborer
---
Three Luna Park Housing Corp. Officials Indicted for Mitchell-Lama Bribery Scheme
---
Brooklyn DA Eric Gonzalez Unveils Reforms as Part of the Justice 2020 Initiative
---