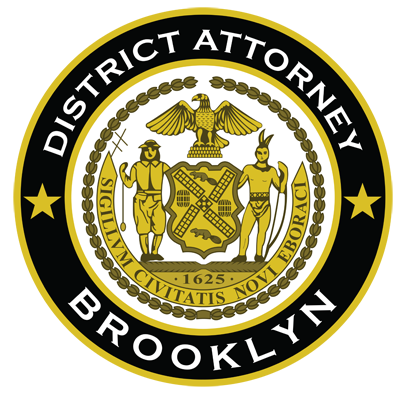 Kenneth P. Thompson
District Attorney
Kings County
September 22, 2016
COMMUNITY PARTNER IN JUSTICE NOTIFICATION
Two Former Employees of Brooklyn Nonprofit Indicted for Stealing
Approximately $17,000 from Nonprofit and Immigrant Clients

Brooklyn District Attorney Ken Thompson yesterday announced that two former employees of a Sunset Park nonprofit that provides free and low-cost immigration services have been indicted for stealing approximately $17,000 from the nonprofit and at least five clients seeking assistance.
The District Attorney said that, according to the investigation, between November 2014 and February 2016, the defendants, Nancy Robayo, 50, and her daughter, Elisa Lascano, 33, allegedly stole at least $7,000 from the Juan Neumann Center, a nonprofit organization affiliated with the Basilica of our Lady of Perpetual Help, and defrauded its clients of another $10,000. Both defendants were employed by the center – Robayo as a book keeper and Lascano in a clerical position.
Furthermore, according to the investigation, in the alleged $7,000 theft, the defendants stole parts of fees collected from clients for immigration services provided at the center. The defendants also allegedly defrauded at least five clients of approximately $10,000 by taking payments the clients made for services they believed were going to be provided by the center. In some cases, the defendants allegedly didn't provide the promised service. In other cases, they either overcharged clients and kept some or all of the money, or they charged for services that the center provided for free and kept some or all of the money.
The defendants allegedly concealed their theft by altering receipts, misreporting amounts on receipts, maintaining separate receipt books hidden from the center and warning their clients to speak only with them and to no other employees.
District Attorney Thompson said, "These defendants not only preyed upon and stole from vulnerable people seeking help, they also undermined the valuable work of a local organization trying to provide much-needed services to Brooklyn's immigrant community."
#
An indictment is an accusatory instrument and not proof of a defendant's guilt.
Read the full press release here.