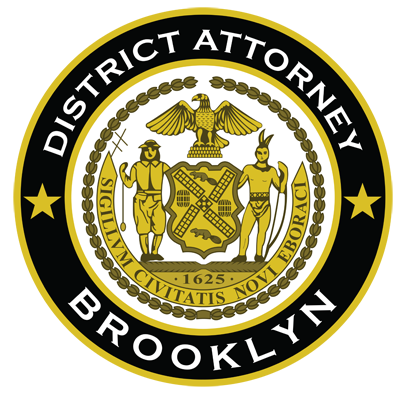 Eric Gonzalez
Acting District Attorney
Kings County
December 1, 2016
COMMUNITY PARTNER IN JUSTICE NOTIFICATION
Defendant Sentenced to up to 15 Years in Prison for Stealing $500,000
Bedford-Stuyvesant Brownstone by Forging Judge's Signature

Acting Brooklyn District Attorney Eric Gonzalez yesterday announced that a 54-year-old man was sentenced to 7 ½ to 15 years in state prison for stealing a brownstone in Bedford-Stuyvesant by forging a judge's signature to claim possession of the building, which he then sold.
The Acting District Attorney said that, according trial testimony, on January 6, 2015, the defendant, Joseph McCray, 54, of Niagara Falls, NY, filed a fraudulent court order purportedly signed by Brooklyn Civil Supreme Court Justice Yvonne Lewis, which effectively granted him ownership of 119 McDonough Street. Four months later, using the forged order, the defendant sold the building for $500,000, from which he received two checks totaling almost $250,000 (the rest of the funds were used to pay for outstanding liens on the property).
The forgery and sale followed more than a decade of legal actions by the defendant to assert ownership of the building, where he was a holdover tenant, but never paid rent. He had been evicted in September 2002, but continued to reside in the building — at various points in the ensuing years presenting himself as the landlord, collecting rent and filing fraudulent papers in Civil Court.
Acting District Attorney Gonzalez said, "This significant prison sentence should serve as a warning to anyone who tries to take advantage of Brooklyn's booming real estate market by conducting criminal schemes, like the brazen forgeries and theft in this case. Our Real Estate Fraud Unit is here to protect homeowners from scammers and I am committed to aggressively investigating and prosecuting these crimes."
#
Read the full press release here.