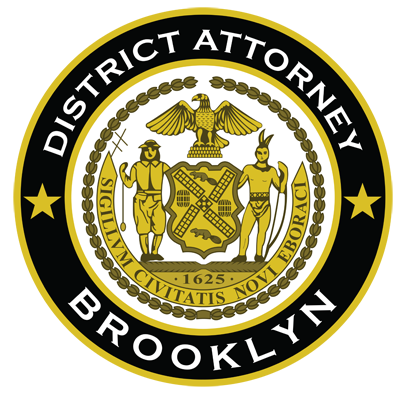 Kenneth P. Thompson
District Attorney
Kings County
July 21, 2016
COMMUNITY PARTNER IN JUSTICE NOTIFICATION
Ditmas Park Man Convicted of Impersonating a Police Officer and
Brutally Raping a Woman inside Sunset Park Hotel
Brooklyn District Attorney Ken Thompson today announced that a 39-year-old Ditmas Park man has been convicted of predatory sexual assault, robbery, impersonation and other charges for violently raping a woman at a hotel room after showing her a fake badge and claiming to be a police officer.
The District Attorney said that, according to evidence at trial, on July 30, 2014, at about 2:00 a.m., the victim was walking in the street outside 517 39th Street in Sunset Park, when the defendant, Jason Forgetta, 39, of Ditmas Park, stopped his car, showed her a police badge and started a conversation. The 26-year-old victim, who was a sex worker, agreed to go with the defendant to a room she had rented in the Sunny 39 Hotel, located there at the time.
Once inside the room, the defendant told the victim she was under arrest, shoved her against the wall, put a pillow over her head and repeatedly raped her, according to testimony. He then instructed her to take a shower to "wash all the DNA" off, stole her wallet, cell phone and undergarments and left. The victim ran after him and was able to catch the license plate of the vehicle he was driving, leading to his arrest.
The defendant, a level-3 sex offender from a prior rape conviction, faces up to 86 years to life in prison when sentenced in September.
District Attorney Thompson said, "This violent predator preyed upon a woman by claiming to be a cop, then raped and robbed her. He has been held accountable and we will ask for the longest possible sentence so no other woman will be victimized by this dangerous person."
#
Read the full press release here.