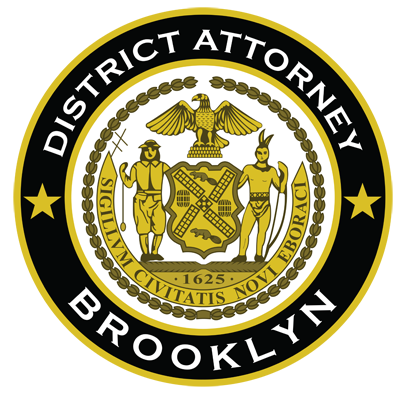 Kenneth P. Thompson
District Attorney
Kings County
July 28, 2016
COMMUNITY PARTNER IN JUSTICE NOTIFICATION
Flatbush Landlord Indicted for Manslaughter
In Connection with Fatal Fire

Brooklyn District Attorney Ken Thompson today announced that the owner of an illegally subdivided Flatbush apartment building has been indicted on manslaughter and other charges for a fatal fire in 2014 that left one tenant dead and nine others, including four children, injured.
The District Attorney identified the defendant as Luckner Lorient, 78, of East Flatbush. According to the indictment, Lorient was the owner of 1434 Flatbush Avenue, a three-story, wood-frame residential and commercial building that he had allegedly illegally converted into SROs (single-room occupancy), housing a total of 23 tenants in 11 rooms on the second and third floors.
According to the indictment, on November 19, 2014, shortly after 12:30 a.m., the building was enveloped by fire after an overloaded electrical circuit caused a water cooler on the second floor to ignite. The fire spread quickly, coursing through the second and third floors. Twenty of the 23 tenants were home at the time, most of them sleeping.
The tenants on the second floor escaped on their own or with the assistance of firefighters, but those on the third floor were either trapped or overcome by smoke and lost consciousness. Firefighters rescued six unconscious tenants from the third floor — three of whom were seriously burned. A 24-year-old man, Jeff Frederic, died of smoke inhalation.
Lorient, who was the pastor of a church located on the ground floor, is alleged to have recklessly disregarded safety issues, including a frequently overloaded electrical system, despite more than a decade's worth of violations and vacate orders issued by authorities. In addition, the building failed to offer two means of egress, as required by law, and the single fire escape was inoperable.
District Attorney Thompson said, "This defendant was well aware of the danger of running an illegal SRO, but chose to ignore numerous violations and vacate orders issued over many years resulting in this devastating fire that killed a young man and injured many others.".
#
An indictment is an accusatory instrument and not proof of a defendant's guilt.
Read the full press release here.