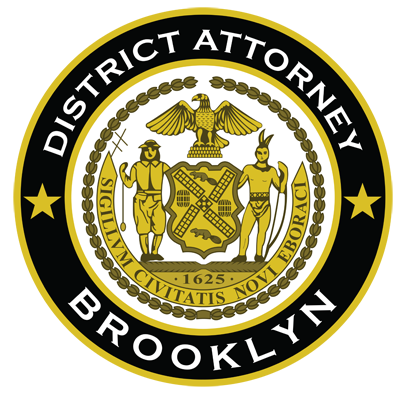 Kenneth P. Thompson
District Attorney
Kings County
August 15, 2016
COMMUNITY PARTNER IN JUSTICE NOTIFICATION
Final Defendant in Georgia Gun Trafficking Ring Sentenced to 10 Years
In Prison for Buying and Selling Guns Destined for the Streets of Brooklyn

Brooklyn District Attorney Ken Thompson today announced that a Georgia man, 49-year-old Rodney Brewer, has been sentenced to 10 years in prison for trafficking firearms from Georgia to Brooklyn up Interstate 95, commonly referred to as the "Iron Pipeline." His five co-defendants, including his nephew, Michael Quick, the ring's mastermind, were previously convicted and sentenced.
Between September 2013 and April 2014, Quick, who was sometimes accompanied by Brewer, made 13 car trips from Georgia to Canarsie, transporting as many as 25 guns at a time, and sold them to an undercover NYPD officer at the corner of Foster Avenue and East 96th Street. Brewer was also responsible for purchasing guns in Georgia for transport to New York, where they were sold at a huge profit margin, e.g., a .9 mm gun bought in Georgia for $200 sold in Brooklyn for $1,000. A total of 151 weapons, including an AR-15 assault rifle, were trafficked during the course of the investigation.
Brewer pleaded guilty in June to criminal sale of a firearm, weapon possession and conspiracy. The five other members of the ring had previously pleaded guilty, with Quick getting sentenced to 18 years in prison and the rest receiving lesser punishments.
District Attorney Thompson said, "This defendant and his cohorts tried to make some easy money by flooding our streets with weapons of death and putting lives at risk. They have now been brought to justice here in Brooklyn. This case should serve as a warning to out-of-state gun traffickers that we will continue to go after them and hold them accountable no matter where they live."
#
Read the full press release here.