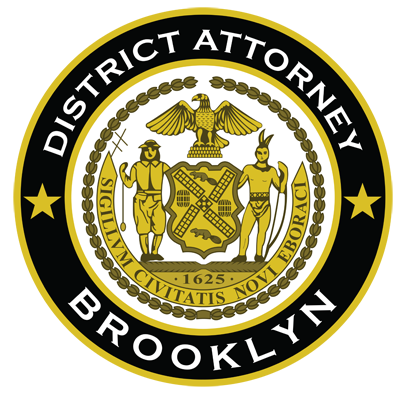 Eric Gonzalez
Acting District Attorney
Kings County
November 17, 2016
COMMUNITY PARTNER IN JUSTICE NOTIFICATION
Man Charged in 2004 Cold Case Murder
Of 17-Year-Old Bushwick Girl

Acting Brooklyn District Attorney Eric Gonzalez today announced that a 38-year-old man has been indicted for the murder of a teenager from Bushwick in 2004. A DNA analysis of the victim's fingernails, requested this summer by the New York City Police Department's Cold Case Squad and the District Attorney's Forensic Science Unit, was a match to the defendant.
The Acting District Attorney identified the defendant as Kwauhuru Govan, 38, formerly of Gates Avenue in Bushwick, Brooklyn. He was arraigned today on one count of second-degree murder and one count of first-degree kidnapping and ordered held without bail. He faces up to 25 years to life in prison if convicted.
The Acting District Attorney said that, according to the investigation, the body of Sharabia Thomas, 17, was discovered on the afternoon of February 11, 2004 inside two laundry bags on the side of an alleyway next to 130 Palmetto Street in Bushwick. The victim suffered blunt force trauma to her head, face and torso and had visible ligature marks on her wrists and ankles. The cause of death was determined to be asphyxia by neck compression.
The investigation determined that Sharabia did not go to school that day and was last seen alive earlier that morning when her siblings left for school. DNA testing in 2004 yielded no results.
In June 2016, the NYPD's Cold Case Squad and the District Attorney's Forensic Science Unit requested that fingernail clippings taken from the victim at the time of the autopsy be located and tested for DNA. A DNA profile was sent to the National DNA database and it matched the defendant, whose DNA was in the database following a 2014 arrest for an armed robbery in Polk County, Florida, according to the investigation.
Acting District Attorney Gonzalez said, "Sharabia bravely fought for her life when she was attacked and the evidence that helped to find her alleged killer was discovered under her fingernails. It is my hope that solving this terrible crime will offer a small measure of comfort to Sharabia's family, who suffered such an unspeakable loss. I am determined to continue the important work of our Forensic Science Unit to ensure that even if justice is delayed, it is not denied."
#
An indictment is an accusatory instrument and not proof of a defendant's guilt.
Read the full press release here.