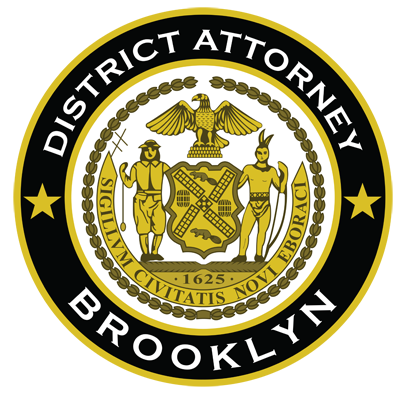 Eric Gonzalez
Acting District Attorney
Kings County
April 24, 2017
COMMUNITY PARTNER IN JUSTICE NOTIFICATION
Acting Brooklyn District Attorney Eric Gonzalez Announces New Policy
Regarding Handling of Cases against Non-citizen Defendants

Acting Brooklyn District Attorney Eric Gonzalez today announced that his Office is implementing a new policy aimed at minimizing immigration consequences of criminal convictions, particularly for misdemeanor and other low-level offenses.
This new policy stems from the recognition that non-citizen defendants may face harsh immigration penalties as a result of criminal convictions, even for minor offenses. Further, even lawful residents (green card holders or students, workers, visitors, refugees and asylees with valid visas) can face deportation, detention during removal proceedings, bars to re-admittance into the country and negative effects on applications for permanent residency or citizenship.
The new policy aims to minimize such consequences through the following measures:
When reviewing a case, whether at the initial stages or further along, all DA's Office staff must be alert to a defendant's possible non-citizen status. If such possibility exists, the Assistant District Attorney must flag that fact to defense counsel and note that immigration consequences may be an issue.
In determining a plea offer or a sentencing recommendation after trial, every case must be evaluated on its merits so that justice is served. Among the several factors to be considered are the defendant's present and future immigration status and any humanitarian factors, such as hardships if the defendant were deported. Whenever possible, if an appropriate disposition or sentence recommendation can be offered that neither jeopardizes public safety nor leads to removal or to any other disproportionate collateral consequences – the ADA should offer that disposition or make that recommendation.

To reach an immigration-neutral disposition, ADAs may consider alternative offenses the defendant can plead. When possible, the alternative should be similar in level of offense and length of sentence to that offered to a citizen defendant, while the charge may be different. For example, a plea to a misdemeanor trespass may be offered when appropriate instead of a misdemeanor drug offense. In certain instances, it may be appropriate to offer a non-citizen defendant a plea for a lesser offense in light of the disproportionate immigration consequences a higher level offense may result in.

Two attorneys with specific expertise in immigration laws as well as broad knowledge of other collateral consequences (bars to housing, education opportunities, etc.) are joining the District Attorney's staff. They will act as a resource to the entire Office, consulting on individual cases and providing targeted training to all ADAs.
Acting Brooklyn District Attorney Gonzalez said, "I am committed to equal and fair justice for all Brooklyn residents – citizens, lawful residents and undocumented immigrants alike. Now more than ever, we must ensure that a conviction, especially for a minor offense, does not lead to draconian consequences like deportation, which can be unfair, tear families apart and destabilize communities and businesses. In Brooklyn, we have been proactive in protecting immigrants from fraud and hate crimes and now, with the hiring of immigration attorneys and the implementation of this policy, we continue to lead on this important issue."
"I want to emphasize that our Office is not seeking to frustrate the federal government's function of protecting our country by removing non-citizens whose illegal acts have caused real harm and endangered others. Rather, our goal is to enhance public safety and fairness in the criminal justice system and this policy complements, but does not compromise, this goal. We will not stop prosecuting crimes, but we are determined to see that case outcomes are fair and just for everyone."
#
Read the full press release here.