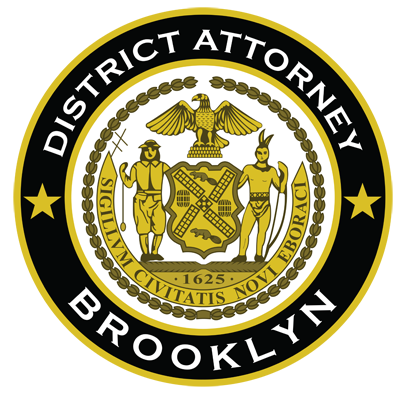 Eric Gonzalez
Acting District Attorney
Kings County
May 4, 2017
COMMUNITY PARTNER IN JUSTICE NOTIFICATION
Thirteen Defendants Charged in Heroin Distribution Ring
Allegedly Led by Former Basketball Standout James "Fly" Williams

Acting Brooklyn District Attorney Eric Gonzalez, together with New York City Police Commissioner James P. O'Neill, today announced that 13 people have been charged in connection with the operation of a major heroin distribution ring. Former NCAA and ABA basketball player James "Fly" Williams allegedly directed the operation as it purchased narcotics from suppliers in the Bronx and re-sold them in various Brooklyn neighborhoods, including Brownsville, Bushwick, Flatbush and Fort Greene.
The Acting District Attorney said that the defendants were arrested yesterday and are being arraigned. James ("Fly") Williams, Jeffrey Britt ("Doobie"), Hanziel Martinez Cintron ("Johnny"), and Richard Rivera ("Cristiano") were each charged with operating as a major trafficker in violation of the state's drug kingpin statute, which carries a maximum sentence of up to 25 years to life in prison. These defendants and others were also charged with possession and sale of controlled substances and related counts.
The Acting District Attorney said that the investigation was conducted between September 2016 and May 2017, and relied on undercover buys, physical surveillance, and court-ordered electronic intercepts. As alleged, between late January and late April, the ring circulated about 2 million glassines of heroin. A glassine typically has a street value of between $6 and $10.
Rivera allegedly supplied the narcotics to Cintron, who cut and packaged them under a single "brand," distinguished by a logo on the glassines. Cintron allegedly sold the heroin to Britt either in the Bronx or in Brooklyn. Britt then distributed the drugs at Williams's direction, using a network of street dealers under their control, as well as a number of redistributors operating in upstate counties and other locations in the metropolitan area. The street dealers are accused of selling the heroin to customers in several Brooklyn neighborhoods, including Brownsville, Bushwick, Flatbush, Fort Greene, and East New York. Many of the transactions took place in the vicinity of the Brownsville Recreation Center on Linden Boulevard.
Acting District Attorney Gonzalez said, "These defendants had no consideration of the harm suffered by so many from the dangerous narcotics they allegedly peddled. They just cared about making money, exploiting addicts and the heroin epidemic that is spreading throughout our communities with devastating results. This is the second takedown of a major opioids ring by the NYPD and my Office in as many months, showing our resolve to tackle this problem head on with all of our resources. I am determined to continue targeting narcotic distribution rings while introducing innovative strategies to stem the demand by providing opportunities for eligible defendants to get help with their addiction and hopefully turn their lives around."
#
A criminal complaint is merely an accusation and not proof of a defendant's guilt.
Read the full press release here.