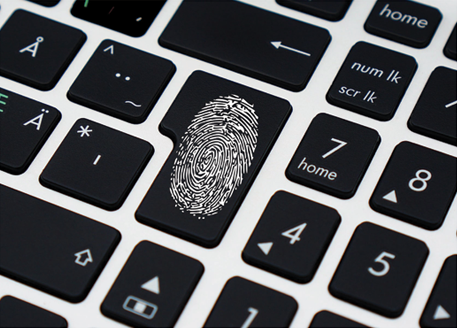 Justice Day
Investigators, detectives, prosecutors, and analysts will hear from their colleagues, service providers, and advocates on how to investigate and prosecute human trafficking cases in a trauma-informed, victim-centered way. Presenters come from a variety of backgrounds and experiences and have worked on human trafficking cases, provided services to victims, or have trained professionals on best practices. The intent is for attendees to gain a better understanding on how to identify human trafficking within different criminal cases.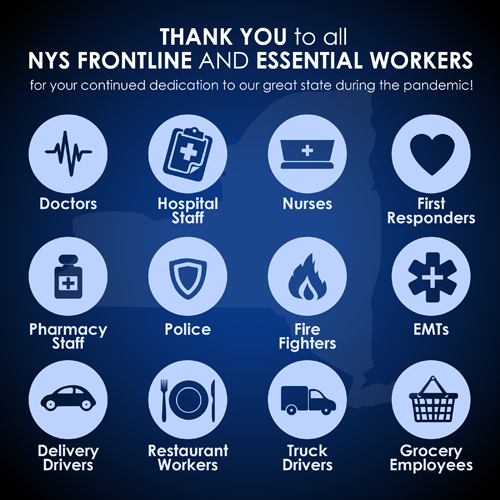 The following panels are for LAW ENFORCEMENT personnel only. This includes investigators, detectives, police officers, prosecutors, analysts, and any other position working for a law enforcement agency. Please register with your official agency email. If you have any questions, email:
BKHumanTrafficking@BrooklynDA.org
.

JANUARY 25, 2021
9:00am – 10:00am

Uber and Human Trafficking

Uber's law enforcement liaison will present on how Uber can assist law enforcement investigations involving human trafficking related activity and will also discuss Uber's law enforcement portal for handling the legal process as it relates to all criminal activity.

Wade Stormer, Law Enforcement Liaison, Uber

Wade comes to Uber by way of the Air Force Office of Special Investigations. He was a civilian special agent for 12 years. During his first three years he worked in the major crimes unit which was mainly focused on sex crimes investigations. Before his civil service career, Wade attended the University of Cincinnati where he received a BA in economics and a BA in international relations. Prior to college, Wade served in the United States Marine Corps infantry for four years.

10:30am – 11:45am

Labor Trafficking in New York State

This session will focus on what labor trafficking looks like in New York State, trends based on statistics from service providers and law enforcement, and how to investigate labor trafficking cases. Panelist will share the unique needs of labor trafficking survivors, challenges in identification, and best practices in investigations.

Anita Teekah, Senior Director, Safe Horizon Anti-Trafficking Program, New York City, NY

Anita oversees a dynamic multi-disciplinary team of attorneys, social workers, trainers and administrative staff that provide holistic, wraparound services to all victims of human trafficking. Anita also spearheads ATP's policy and advocacy efforts and represents the program in national, state and local level coalitions, including the Alliance to End Slavery and Trafficking (ATEST) and Freedom Network USA. On behalf of ATP, Anita has lobbied in support of reauthorizing the federal Trafficking Victims Protection Act and in support of vacating criminal convictions for human trafficking survivors in New York State. Prior to coming to Safe Horizon, Anita worked with child labor and sex trafficking victims and child laborers in the Philippines and was a litigator. Anita is the service provider co-chair to the Brooklyn Human Trafficking Task Force.

Michael Nunziato, Special Agent, U.S. Department of Labor, Office of Inspector General, Buffalo, New York

Special Agent Nunziato investigates labor trafficking, visa fraud, labor racketeering, and fraud in other DOL programs.  He has worked for DOL OIG for 4 years and prior to that he was a Special Agent in the U.S. Department of State, Diplomatic Security Service for 8 years.  In his Federal law enforcement career, Special Agent Nunziato has served in New York City, Washington, D.C., the country of Azerbaijan, and in Western New York.  Special Agent Nunziato Is a core-team member of the Western District of New York Human Trafficking Task Force, and co-chairs the Labor Trafficking Subcommittee.

Emma Buckthal, Director of Immigration Programs, Volunteer Lawyers Project, Buffalo, NY

She received her JD summa cum laude from the University at Buffalo Law School, and her BA magna cum laude from Alfred University. She joined the Volunteer Lawyers Project full time in fall 2010. Since then, she has focused her legal work on representing immigrant survivors of domestic violence, sexual assault, and human trafficking before USCIS, EOIR, and ICE. She also serves as the NGO attorney representative on the Western District of New York Human Trafficking Taskforce. Before joining VLP full time, she volunteered at VLP for three years as a student intern, and spent summers at Kalikova & Associates in Bishkek, Kyrgyzstan, and Chadbourne and Parke LLP in New York, New York. She taught English in Taiwan before attending law school.

Patricia Calleri, Supervisory Special Agent, Department of Homeland Security, Homeland Security Investigations, Buffalo, NY

SA Calleri oversees the Human Trafficking Group and is an active member of the Western District of New York Human Trafficking Task Force and Alliance. SA Calleri has been involved in numerous investigations involving crimes of human trafficking, forced labor, sex trafficking, child exploitation, and domestic violence. SA Calleri worked as the Victim Assistance Coordinator for Homeland Security Investigations and has experience working with both foreign and domestic victims of a crime, to include male, female, children, and adult victims.

12:00pm – 1:15pm

Identifying Human Trafficking in Gangs Investigations

This session will discuss the nexus of gang activity and sex labor trafficking. Panelists will highlight cases in which human trafficking was identified during gang investigations and how it almost went undetected. Panelists will also discuss language used, where and how to find evidence of trafficking, as well as best practice when identifying trafficking victims.  

Lauren Frey, Brooklyn Human Trafficking Task Force Coordinator, Kings County District Attorney's Office, Brooklyn, NY

Lauren coordinates and develops strategies to increase identification of victims, supports investigations, and serves as a liaison between service providers, law enforcement agencies, and advocacy groups. Prior to working for KCDA, Lauren has an Associate Research Analyst at CNA, where she supported research on human trafficking, counterterrorism, violence reduction strategies, and transnational criminal networks for the U.S. Department of Justice and U.S. Department of Defense. Further, she was the Assistant Coordinator for Domestic Operations for an anti-human trafficking service provider, Rescue1 Global. Lauren has a M.A. in International Human Rights, specializing in Human Trafficking and a B.S. in Criminology. She has been published by the National Interest, Journal of Terrorism Research, and the Human Trafficking Center.

Liam O'Hara, Detective, New York Police Department, Human Trafficking Unit, New York City, NY

Native New Yorker, Detective O'Hara has been with NYPD for 12 years. He served on the Gangs Squad for 6 years and is currently on the Vice Major Case/ Human Trafficking Team. Detective O'Hara is trained in trauma informed interview, Detective O'Hara graduated with a B.A. in History from Binghamton University.

Nicholas Mauro, Chief Enhanced Prosecution Bureau, Suffolk County District Attorney's Office, Suffolk County, NY

Nicholas Mauro graduated from St. John's University School of Law in 2004 and worked as an Assistant District Attorney at the New York County District Attorney's Office, where he was assigned to the Office of the Special Narcotics Prosecutor. In 2018 Nick joined the Suffolk County District Attorney's Office as the Deputy Bureau Chief in charge of the Electronic Surveillance Unit. For the past two years, Nick has been the Bureau Chief of the Enhanced Prosecution Bureau where he supervises investigations and prosecutions involving Human Trafficking, Gang Violence, Gun Trafficking, Sextortion, and a variety of other criminal offenses.

Edwin Rodriguez, Senior Intelligence Analyst, Federal Bureau of Investigations, New York City, NY.

Since 2008, Edwin Rodriguez has been an Intelligence Analyst with the FBI. Edwin currently serves as the lead analyst on the FBI New York's Child Exploitation & Human Trafficking Taskforce. Prior to this assignment, Edwin served as the strategic analyst, for various threats, in the Counterintelligence Division.

1:30pm – 2:45pm

Victim Centered Investigations and Prosecution of Human Trafficking

Panelists will share recommended best practices on how to properly prosecute sex and labor trafficking cases. Panelists will discuss rules of evidence, types of evidence, discovery challenges, best practices in interviewing witnesses, and needs of victims.  

David Weiss, Deputy Chief,  Human Trafficking Unit, Kings County District Attorney's Office, Brooklyn, NY

David is the Deputy Chief of the Human Trafficking Unit at the Kings County District Attorney's Office and is also the law enforcement lead for the DOJ funded Enhanced Collaborative Model Brooklyn Human Trafficking Task Force. He has been investigating and prosecuting Human Trafficking cases since 2014. After starting his career in 2006, he previously handled cases involving all types of violent crime. In 2015, David led a multi-agency investigation and prosecution which resulted in the takedown and closure of two hotels and their owners permitting prostitution in hotels in Brooklyn and Queens. In 2017, David was cross-designated as a Special Assistant United States Attorney for the Eastern District of New York to bring federal sex trafficking charges in a case involving the trafficking of several underage girls. David regularly presents on Human Trafficking investigations and prosecutions throughout NY State, around the United States and for international law enforcement officials through the US Department of State International Visitor's Program.

Meghan Tokash, Assistant United States Attorney, U.S. Department of Justice, Western District of New York, Buffalo, NY

AUSA Tokash is the Supervisor of the newly created Special Victims Unit. The Western District of New York USAO Special Victim's Unit is one of only 10 in the nation, which has 94 U.S. Attorney's Offices. AUSA Tokash served as a narcotics and violent crimes prosecutor and is currently the Western District's Human Trafficking Coordinator. Previously she served as a judge advocate in the U.S. Army Judge Advocate General's Corps for 8 years, where she prosecuted a wide range of cases relating to homicide, rape, sexual assault, domestic violence, and child abuse in the United States, Europe, and Middle East. She is a combat veteran with deployments to both Iraq and Afghanistan. AUSA Tokash clerked for the Chief Judge at the United States Court of Appeals for the Armed Forces.

Amanda Scheier, Assistant District Attorney, Suffolk County District Attorney's Office, Suffolk NY

Amanda Scheier graduated from Touro Law Center in May of 2013 and joined the Suffolk County District Attorney's Office in August of 2013. For the past three years, Amanda has been assigned to the Enhanced Prosecution Bureau where she investigates and prosecutes human trafficking, gun possessions and sales, narcotic possessions and sales, and crimes involving gang activity. In December of 2019, Amanda, along with two of her colleagues, successfully tried the case of People v. Abi Adeleke, and obtained guilty verdicts for all counts including multiple counts of Sex Trafficking.

Ileana Taylor, Safe Horizon Anti-Trafficking Program

Ileana Taylor became passionate about fighting for human rights while living through a period of unrest in her native Guatemala. Inspired by people who have overcome trafficking, she decided to dedicate her career to helping more people affected by this crime. After earning her Associates in Mental Health from LaGuardia Community College, Ileana began working at Safe Horizon/Anti-Trafficking Program as a Case Manager. She later went on to receive both a Bachelor's and a Master's Degree in Social Work from Adelphi University in addition to a certificate from New York University in Trauma Counseling.

William Pettie, Deputy Chief Investigator, Kings County District Attorney's Office, Brooklyn NY.

Deputy Chief Investigator William Pettie joined the Brooklyn DA's Office in 1998 after graduating from Rutgers University. In 2001, he was appointed to Detective Investigator.  As an Investigator, he has been assigned to Trial Bureaus, Major Narcotics Investigations Bureau, and Special Investigations Unit. He has worked a variety of trafficking cases as an undercover, case officer and front-line supervisor. He has collaborated with local, state and federal agencies. In 2014, he was promoted to Deputy Chief Investigator and currently oversees the Trial Investigations Unit which includes the Human Trafficking Unit, and Witness Security. Deputy Chief Pettie is an inaugural member of the Brooklyn Human Trafficking Task Force. He tries to foster a team-oriented approach to investigations.

3:00pm – 4:30pm

Nexus Between Domestic Violence and Human Trafficking

This session will discuss the intersection between human trafficking and domestic violence investigations. Panelists will discuss trends between human trafficking and domestic violence cases, power and control dynamics, coercion dynamics, and how to determine if a domestic situation is also human trafficking.  

Tracey Downing, Deputy Bureau Chief, Domestic Violence Bureau, Kings County District Attorney's Office, Brooklyn, NY

Tracey Downing is a Deputy Bureau Chief in the Domestic Violence Bureau at the Kings County District Attorney's Office where she is responsible for supervising the prosecution of cases in the Integrated Domestic Violence Court Part. Prior to returning to the Kings County District Attorney's Office, Tracey was the Director of Training Programs and Initiatives at the Mayor's Office to End Domestic and Gender-Based Violence (ENDGBV) where she managed a team of training and curriculum specialists who provided trainings and technical assistance for service providers at various City agencies and non-profit community-based organizations (CBOs). During her four years overseeing this program, the training team trained over 25,000 City and CBO employees. Prior to joining ENDGBV, Tracey served as a prosecutor at the Kings County District Attorney's Office for almost 10 years. As a Senior Trial Attorney in the Domestic Violence Bureau, Tracey handled serious felony domestic violence crimes including strangulation, violent felony assaults and homicides. Tracey was the designated point person for all DV crimes relating to strangulation and in 2013, she became the first Assistant District Attorney in New York to achieve a Strangulation in the Second Degree felony conviction after trial. In her current role, Tracey continues to provide training to law enforcement, attorneys and medical practitioners around strangulation, trauma-informed interviewing, nonconsensual pornography and stalking. Tracey graduated from CUNY School of Law in 2005 and has over 25 years of experience working vigorously to end violence against vulnerable populations.

Ahlea Howard, Human Trafficking Coordinator, International Institute of Buffalo, Buffalo, NY

Ahlea Howard is the primary contact for the Erie County Safe Harbor program and leads community collaborations focused on identifying needs, gaps in services, and supports for at risk and trafficked youth. She regularly presents to groups about human trafficking, and coordinates service provision for adult and youth survivors in Erie County and across Western New York. Ahlea has previously worked with adult and youth survivors of domestic violence, most recently at Haven House in Buffalo, NY. She served as the founding Coordinator of Erie County's Domestic Violence High Risk Team, one of the first in New York State.

Mary Cosgrove Moran, Task Force Coordinator, Western District of New York Human Trafficking Task Force, Buffalo, NY

Prior to joining the task force, she represented survivors of human trafficking in vacating their criminal convictions for the International Institute of Buffalo. Ms. Moran was also an Assistant District Attorney for Erie County in the felony trials and domestic violence bureaus. Before becoming an Assistant District Attorney, Ms. Moran was a development officer for Canisius College and the United Way of Buffalo and Erie County. She is a graduate of Saint Mary's College and The John Marshall Law School in Chicago. Ms. Moran is admitted to the practice law in New York, Michigan, Illinois, and the U.S District Court for the Western District of New York.

Chantal La-Fon, Survivor Advocate

Chantal La-Fon is an immigrant, mother, and a survivor of human trafficking. In recent years, she has also assumed the title of entrepreneur as she begins on her path to start her own business, "Growth Financial Services." Chantal has been working hard as she studies to receive her real estate license and her certification from the National Association of Certified Credit Counselors. Aside from her business ventures, Chantal has been involved with ECPAT-USA, an anti-trafficking organization where she is part of their "Survivor's Counsel," engaging in advocacy work and offering support to other survivors of human trafficking. Chantal proudly assumes the label of "survivor" instead of "victim," as she plans to put that energy into serving underserved communities as a credit counselor. In her business pursuits, she hopes to educate immigrants, minorities, and the formerly incarcerated on financial literacy and budgeting, while also empowering them long-term so that they may one day become homeowners.