Defendants Allegedly Plotted to Shoot and Murder Rivals in Canarsie, Flatbush and DUMBO,
Killing one rival, paralyzing an innocent woman and shooting many others;
Planned and Shared Their Exploits on Social Media.

Brooklyn District Attorney Ken Thompson, together with New York City Police Commissioner William J. Bratton and Mayor Bill de Blasio, today announced that 18 alleged members of No Love City, a subset of the violent Folk Nation street gang, have been variously charged in a 76-count indictment with conspiracy to commit murder, weapons possession and other charges for multiple shootings throughout Brooklyn, including one that left a 25-year-old man dead and another that left a 60-year-old innocent woman paralyzed.
---
Report by The National Registry of Exonerations Cites the Brooklyn DA's Conviction Review Unit as Notably Successful
For the second year in a row, the number of exonerations in the U.S. has set a record, according to a report released in February. Brooklyn DA's CRU, the largest in the nation, has moved to vacate the convictions of 20 people since 2014. "There is a movement in this country to deal with wrongful convictions and I think that it's important that prosecutors lead that movement," DA Thompson said in an interview on WNYC's All Things Considered.
---
Come Learn More at SaySo 2016 – Sexual Assault Yearly Speak Out
It's On Us is a cultural movement aimed at fundamentally shifting the way we think about sexual assault and intimate partner violence. The Brooklyn DA's Office is bring this White House-sponsored campaign here to Brooklyn. Join us on May 11 between 3 p.m. and 7 p.m. at Willoughby Plaza to learn more.
---
Paid Internships Available for Qualified Students
A joint partnership between the Brooklyn District Attorney's Office and the United Federation of Teachers provides a uniquely competitive opportunity for high school sophomores, juniors, and seniors attending school and/or residing in Brooklyn. The program will bring students up close and personal with the criminal justice system while educating them with hands-on experience. Application deadline is May 20, 2016.
---
Students from Every Brooklyn School can be Recognized for Outstanding Leadership, Character and Service to their Community
Principles are invited to nominate two students who will be presented with "Certificate of Excellence" at their school's award ceremony. Click on this link for instructions and a nomination form..
---
The Annual Event, hosted by District Attorney Ken Thompson, will Honor Steve Choi, Executive Director of the New York Immigration Coalition and Queens Criminal Court Judge Karen Gopee
Join us on Monday, May 23, 2016 at the Forchelli Conference Center at Brooklyn Law School to celebrate the heritage and achievements of Asian Pacific Americans.
---
112 Guns, Including 20 Assault Weapons, Purchased During Course of Investigation
Brooklyn District Attorney Ken Thompson, together with New York City Police Commissioner William J. Bratton, today announced that eight men and women from three states have been charged in a 541-count indictment with conspiracy and other charges for trafficking guns purchased in Atlanta, Georgia, and Pittsburgh, Pennsylvania, and resold on the streets of Brooklyn.
---
In January, Brooklyn District Attorney Ken Thompson gave remarks at the 30th Annual Brooklyn Tribute to Dr. Martin Luther King, Jr.

The event, hosted by the Brooklyn Academy of Music, is one of the largest celebrations in New York City to commemorate the life and legacy of Dr. King. DA Thompson was joined by U.S. Senators Charles Schumer and Kirsten Gillibrand as well as Mayor Bill de Blasio and First Lady Chirlane McCray. Professor Michael Eric Dyson served as the event's keynote speaker with musical performances by Kimberly Nichole and the Brooklyn Interdenominational Choir.
---
Specialized Court Part Will Help Prosecute Gun Cases Faster and More Efficiently
Brooklyn District Attorney Ken Thompson announced on January 12, 2016 the creation of a new Firearms Prosecution Unit, part of New York City's 'Project Fast Track'—an initiative designed to swiftly and efficiently dispose of illegal gun cases. The Unit will be headed by Assistant District Attorney Leslie Kahn.
---
Gun Buyback Nets 60 Weapons, Nearly 600 People Attend Warrants Adjudication Event
Brooklyn District Attorney Ken Thompson today announced that two important community-based initiatives this past Saturday were successful in helping residents dispose of unwanted guns and get rid of outstanding warrants stemming from summonses for minor offenses. Held in two Brooklyn churches, Citizens' Safety Day resulted in 60 guns being turned in and 336 warrants cleared from residents' records.
---
---
IN THE MEDIA
DA Thompson Announces Indictment of 18 Alleged Members of Folk Nation Gang
---
First Woman Exonerated by Brooklyn's CRU
---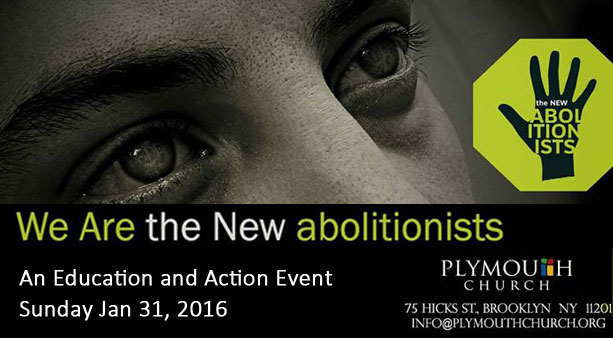 DA Thompson's Speech on Fighting Human Trafficking
---
Brooklyn DA Speaks at 30th Annual Tribute to Dr. Martin Luther King, Jr.
---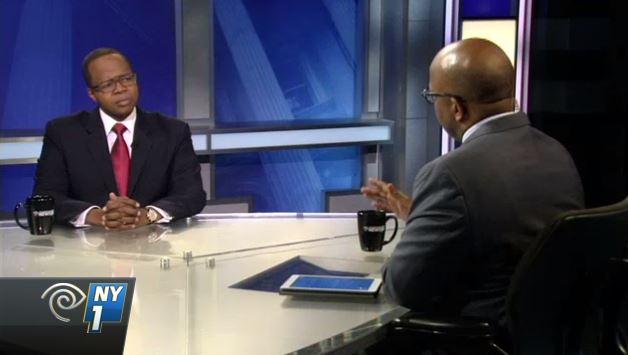 DA Thompson, on Inside City Hall, discusses his efforts to stop illegal gun trafficking.
---
DA Thompson Announces New Firearms Prosecution Unit
---

PBS NewsHour on DA Thompson's Begin Again program to clear up summons warrants
---