---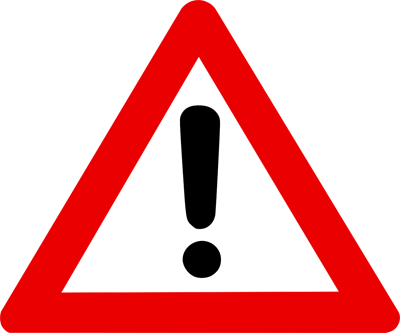 Last Updated: 5/19/2020
The Brooklyn DA's Office will continue to provide essential services necessary to keep Brooklyn safe while adopting social distancing practices to keep our employees and visitors safe and to slow the spread of COVID-19.
---
First-of-its-Kind Study Conducted with the Innocence Project and WilmerHale Law Firm; Examined Cases of 25 Wrongfully Convicted People Who Spent a Combined 426 Years in Prison
District Attorney Gonzalez said, "I am very proud of Brooklyn's Conviction Review Unit and the commitment to justice it represents. With this Report, we hope to share the methods, analyses and findings of the CRU with others around the country who are engaged in this critical work, and with the public at large. Wrongful convictions devastate lives – each one of the 25 cases in this Report is its own tragedy – and strike at the heart of our criminal justice system."
---
The public and service providers should know that resources provided by organizations and agencies that are active members of the Brooklyn Human Trafficking Task Force are still available during the COVID-19 crisis. This guide lists the resources as well as operational changes due to COVID-19
---
Murders Remained Below 100 for the Second Straight Year and Shooting Incidents Went Down by Almost 7%, Bucking Citywide Trends

Brooklyn District Attorney Eric Gonzalez today announced that 2019 ended as a historically safe year in Brooklyn, with murders remaining below 100 for the second year in a row, ticking up by one to 99 homicides after the record-breaking low that was recorded in 2018. Shootings across the borough declined by 6.8% in contrast with a nearly 3% increase citywide. As part of the District Attorney's Justice 2020 plan to ensure equal justice while maintaining public safety, the Brooklyn DA's Office continued to put in place reform-driven programs that enhance fairness and equity in the criminal justice system.
---
Some Defendants Allegedly Targeted and Exploited Young Women to Act as "Holsters" to
Carry and Transport Weapons for Gang Members

District Attorney Gonzalez said, "This indictment reflects the commitment of my office and the NYPD to continue to work together to target those individuals responsible for senseless shootings that endanger innocent people. We allege that these gang members' primary activity is to track rivals and to shoot at each other on sight on the streets of Brooklyn. This is outrageous and will not be tolerated. I am confident that this takedown, which is focused on drivers of violent crime, will have a measurable impact on public safety by targeting the offenders who commit the violence in our communities."
---
Incarcerated Defendant Known as The Godfather Allegedly Led the Gang, Had More Than $25,000 in His Prison Commissary Account; Gang Allegedly Trafficked Narcotics in Brooklyn, Binghamton and Maine
District Attorney Gonzalez said, "These defendants were allegedly part of a violent and well-organized gang that sold dangerous drugs and committed numerous acts of violence, including murder, in Brooklyn and beyond. My Office's strategy, in cooperation with the NYPD, is to focus our resources on these types of criminal enterprises that are responsible for a large share of violent crime and mayhem in our communities. Incapacitating this alleged gang will make a measurable improvement in public safety and should send a message that we will continue to root out dangerous gangs and narcotics traffickers."
---
Initiatives Will Include Significant Changes to the Office's Parole Policies and Robust Participation in Parole Proceedings, Including Recommending Release After Defendants Serve the Minimum Sentence as Default Starting Position for Cases That Ended in Guilty Plea
Brooklyn District Attorney Eric Gonzalez today announced the creation of the first dedicated Post-Conviction Justice Bureau in the country. It will be anchored by the nationally recognized Conviction Review Unit and include two new Units: A Parole and Clemency Unit charged with implementing new policies governing the Office's participation in parole and clemency proceedings for incarcerated individuals, and a Sealing Unit to encourage and facilitate applications to seal criminal convictions.
---
Arts-Based Educational Course and Other Programming are Offered In Lieu of Prosecution; Cases Get Dismissed Upon Completion and Without Court Appearance
District Attorney Gonzalez said, "Project Reset aligns with my commitment to reduce our reliance on convictions and incarceration while still holding offenders accountable. This program addresses the conduct of those who commit misdemeanor offenses and confronts the consequences of their actions in a more meaningful way than traditional court sanctions. I am especially proud that we have partnered with the Brooklyn Museum because involving our local communities and Brooklyn's incredible cultural institutions as partners in justice is one of my goals as we strive to strengthen fairness and trust. This partnership helps harness the transformative power of art as a response to low-level crimes. With the forthcoming expansion of DAT arrests under the new criminal justice reform law taking effect next year, this program will help us handle misdemeanors more efficiently and equitably while reducing the footprint of the criminal justice system."
---
Instead of Traditional Cleaning Assignments, Individuals May Take Educational or Job Training Courses to Fulfill Their Court-Mandated Community Service; New Approach Aims at Creating Positive Turning Point and Meaningful Engagement
District Attorney Gonzalez said, "I am committed to holding offenders accountable in ways that are meaningful because putting individuals on a positive track reduces recidivism and promotes public safety. I've now expanded this approach to court-mandated community service. Our new Community Resource Empowerment Center, which embodies the core principals of my Justice 2020 plan, provides an array of opportunities for people to better their lives and end their criminal cases with tools that would help them succeed. This will help keep Brooklyn safe and strengthen community trust."
---
Defendants Allegedly Ignored Workers' Safety Concerns, Industry Protocols And Concerns Expressed by Adjacent Property Owners
Brooklyn District Attorney Eric Gonzalez, together with New York City Department of Investigation Commissioner Margaret Garnett, New York City Department of Buildings Commissioner Melanie La Rocca, and Occupational Safety and Health Administration Regional Administrator Richard Mendelson, today announced that the operator of a Sunset Park construction company, two other men and two businesses, have been indicted on manslaughter and other charges after a wall collapsed at an excavation site, killing a construction worker, Luis Almonte Sanchez, who was buried under thousands of pounds of debris. Three additional defendants have been indicted on lesser related charges.
---
Defendants Allegedly Plotted to Shoot Rivals in Flatbush, East Flatbush and Canarsie, Two Individuals Shot and Killed, Four Others Shot and Injured
Brooklyn District Attorney Eric Gonzalez, together with New York City Police Commissioner James P. O'Neill, today announced that 21 alleged members of two subsets of the violent Folk Nation street gang have been variously charged in a 65-count indictment with murder, attempted murder, conspiracy to commit murder, robbery, weapons possession and other charges in connection with multiple shootings throughout Brooklyn that left two young men dead and four others injured.
---
Defendants Include President and Treasurer of Board of Directors and Office Manager
District Attorney Gonzalez said, "These defendants allegedly conspired to corrupt the process by which eligible prospective tenants could have access to affordable housing in Brooklyn, and then used their illegal proceeds to fund lavish lifestyles. Their alleged greed cheated people who were entitled to apartments that instead went to those willing to pay bribes. My office, working with our law enforcement partners, will continue to root out fraud and corruption to ensure that New York's scarce affordable housing opportunities are not corrupted by fraudsters trying to make a profit, but distributed fairly and honestly."
---
Thirty-Six Handguns Purchased During 10-Month-Long Undercover Police Operation; Second Indictment Charges Three Individuals with Narcotics Sales
District Attorney Eric Gonzalez said, "The guns that were recovered as part of this investigation are exactly the types of weapons used to commit violence in our communities. These indictments reflect our continued commitment to focusing on drivers of crime, maintaining public safety and stopping the influx of guns into Brooklyn from Southern states with lax gun laws. I thank the police and my prosecutors for their joint efforts in this case."
---
Defendant, a Leader of the Conspiracy, is 24th Individual to be Sentenced for His Role
District Attorney Gonzalez said, "I hope today's substantial prison sentence – and the additional sentences given to each codefendant – sends an unambiguous message: out-of-state gun runners who threaten our communities with deadly weapons will be found, will be prosecuted and will be brought to justice for their crimes. My Office will continue to focus resources on those responsible for driving violent crime as part of my commitment to keeping Brooklyn safe and strengthening community trust."
---
Revamping Agency's Data and Analytical Capacity Will Improve its Practice and Allow for Better Decision-Making, Greater Accountability and Transparency; Program Fulfills one of Justice 2020's Recommendations
Brooklyn District Attorney Eric Gonzalez, together with the CUNY Institute for State and Local Governance (ISLG), today announced a Data and Transparency Initiative that will improve the DA's Office's ability to track and analyze its data, allowing for better evaluation of prosecutors' decision-making, enhanced transparency and an increased ability to assess the effectiveness of its policies. The partnership represents an important step in fulfilling the recommendation of DA Gonzalez's Justice 2020 Committee to "establish a data/analytics team to drive metrics, best practices and reform."
---
Treating Incarceration as Last Resort and Partnering with Communities, Justice 2020 Signals Unprecedented Effort to Drastically Reshape Prosecutorial Agency
District Attorney Eric Gonzalez said, "Justice 2020 will reshape the Brooklyn District Attorney's office into a model of progressive prosecution that keeps the public safe and strengthens community trust by ensuring fairness and equal justice for all. We will move away from over-reliance on incarceration, engage all stakeholders as partners in justice, focus resources on those who do the most harm and make my Office more strategic and mission-driven. I am deeply grateful to all of the people, many of whom have personal experience within the system – who helped develop this comprehensive blueprint, which we have already begun implementing. As we continue to reap the benefits of historic decreases in crime here in Brooklyn and across the country, now is the time to focus on reforming injustices in the system that have led to over-reliance on incarceration and a lack of trust in the criminal justice system. In many cases, incarceration does not keep us safer, and I am committed to shifting to ways of holding people accountable and increasing public safety that don't rely on incarceration as the default option."
---
Erased Dozens of Old Marijuana Possession Convictions for First Time in State History; Vacated Over 1,400 Open Warrants for Offenses His Office No Longer Prosecutes
Brooklyn District Attorney Eric Gonzalez today moved to vacate 1,422 outstanding misdemeanor warrants stemming from failure to appear in court on misdemeanor marijuana possession cases, and also consented to defense motions to erase 28 past convictions for misdemeanor marijuana possession. Vacating those convictions – which is part of the District Attorney's Justice 2020 action plan – represents the first time in New York State history that a criminal record for marijuana possession was erased under a DA's initiative.
---
Murders Dropped Below 100 for the First Time Since Record-Keeping Began;
Admissions to Rikers Island on Misdemeanor Cases Declined by Over 43%

District Attorney Gonzalez said, "In Brooklyn, we are leading the way in implementing initiatives that strengthen trust in the criminal justice system while keeping communities safe. Working with the NYPD, we are continuing to see declines in most crimes, with another historic low in homicides. And we are showing our commitment to enhancing fairness and equity by reducing reliance on incarceration and offering more opportunities for diversion. I look forward to achieving additional meaningful reforms in the coming year as we execute my Justice 2020 action plan and build a truly progressive and modern District Attorney's Office."
---
Tweets by @BrooklynDA
---
Videos
34 Alleged Members of WOOO & CHOO Street Gangs Charged in Connection With 13 Shootings in Brooklyn
---
Domestic Violence in NYC During COVID-19 Panel Discussion
---
Avoid COVID-19 Related Scams
---
How to Protect Your Property From Deed Fraud
---
Project Reset: A New Approach for Handling Misdemeanor Arrests in Brooklyn
---
Ten Alleged Brick Squad Gang Members Charged in 48-Count Indictment
---
Twenty-One Alleged Members of Violent Folk Nation Street Gang Charged
---
Construction Company Operator, Foreperson and Engineer Indicted for Manslaughter in Death of Laborer
---
Three Luna Park Housing Corp. Officials Indicted for Mitchell-Lama Bribery Scheme
---
Brooklyn DA Eric Gonzalez Unveils Reforms as Part of the Justice 2020 Initiative
---
Three Men Indicted for Trafficking Guns Purchased in the South to Sell on Brooklyn Streets
---
Reforming New York's Broken Parole System
---
Brooklyn DA's Office: 2018 Year in Review
---
Brooklyn DA Moves to Erase Past Convictions for Low-Level Marijuana Possession
---
Brooklyn DA's Office Announces Events to Erase Low-Level Marijuana Convictions
---
18 Alleged Gang Members of East Flatbush Charged In Connection with Multiple Shootings