Eric Gonzalez says he wants to continue the work, especially in healing community relations, that Mr. Thompson championed before dying in October.
---
217 Firearms, Including 41 Assault Weapons, Purchased During Course of Investigation

Acting Brooklyn District Attorney Eric Gonzalez, together with New York City Police Commissioner James P. O'Neill, today announced that 24 individuals — 22 of whom are residents of Virginia — have been charged in a 627-count indictment with weapons offenses and conspiracy for trafficking guns purchased in Virginia to be sold on the streets of Brooklyn.
---
Building on the Success of its First Two Years, Begin Again Comes to Mount Pisgah Baptist Church, Offering the Latest Chance to Clear Summons Warrants
---
Joint Partnership with the United Federation of Teachers; Program Offers Unique Exposure To the Inner Workings of the Criminal Justice System
Acting Brooklyn District Attorney Eric Gonzalez, together with United Federation of Teachers President Michael Mulgrew, announced the open application period for a summer internship program for high school students who live or attend school in the borough. Students with an interest in criminal justice or public service will participate in the comprehensive five-week program.
---
Defendants Tied to Brownsville-based Crews Charged in 15 Separate Indictments; Used Forged Credit Cards to Purchase American Girl Dolls, Rental Cars, Concert Tickets; Others Charges include a Home Invasion and Owning Gun 8-Year-Old Brought to School

Acting Brooklyn District Attorney Eric Gonzalez, together with New York City Police Commissioner James P. O'Neill, today announced that 35 alleged members of street gangs and crews have been variously charged in 15 indictments with narcotics distribution, weapons possession, burglaries, forgery and identity theft. The charges are the result of a long-term investigation that relied on electronic surveillance and exposed a multitude of criminal activities, from violent street crime to sophisticated credit card fraud.
---
The new unit, staffed by a DNA specialist, will better equip the Brooklyn DA's Office to investigate unsolved homicides and other crimes that can benefit from advanced DNA analysis. The Brooklyn DA's Office becomes the only prosecutorial office in the State with an in-house DNA expert
---
Task Force to Offer Outreach to Students and Administrators
Acting Brooklyn District Attorney Eric Gonzalez today announced his Office's creation of a Campus Sexual Assault Response Initiative that will work proactively with college students and administrators to raise awareness of sexual assaults on campus, protect and support student survivors and foster cooperation among schools and law enforcement.
---
Join us and partner agencies as we share important steps toward protecting yourself. Know your rights regardless of your immigration status — for both documented and undocumented immigrants.
---
The Brooklyn District Attorney's Office and five other NYC-area DA's Offices are committed to protecting all members of our communities. Read the full statement here.
---
Will Handle Misdemeanor Cases against Defendants Ages 16-24; First Such Court in New York State and Second in the Nation Funded by DOJ Grant
Brooklyn District Attorney Ken Thompson announced the creation of a Young Adult Bureau that will operate in the newly-formed Brooklyn Young Adult Court. The new specialized court will handle all misdemeanor cases of defendants between the ages 16 and 24, with few exceptions, offering risk-needs assessments, counseling and services tailored to the specific requirements of that particular age group.
---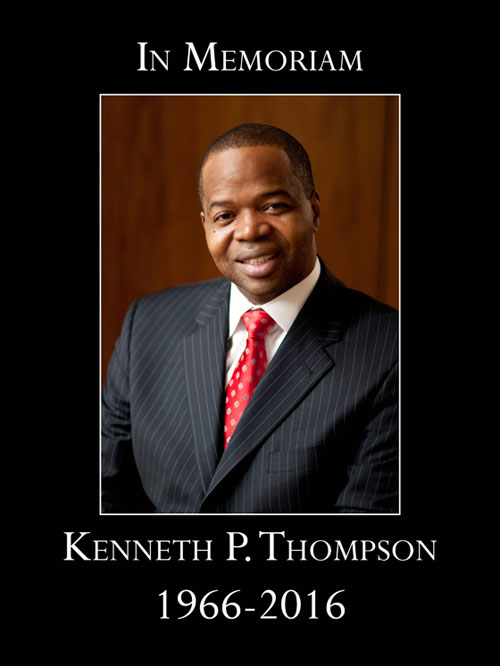 ---
---
Videos
Acting DA Gonzalez Joins BRIC's BK Live to Discuss the New Cold Case Unit and Continuing the Legacy of the Late DA Ken Thompson
---
Acting DA Gonzalez Announces Over 200 Guns Recovered, 24 People Indicted in Historic Gun Trafficking Bust.
---
Acting DA Gonzalez Announces Creation of Cold Case Unit
---
Black History Month Celebration 2017
---
Acting Brooklyn DA Eric Gonzalez speaks at BAM's Brooklyn Tribute to Dr. Martin Luther King, Jr.
---
Seven Defendants Charged for Operating Shadow Utility Company
---
Acting DA Eric Gonzalez Announces Indictments of 35 Gang Members
---
Acting DA Gonzalez Announces Indictments of 19 Defendants for Gun Trafficking, Bank Larceny and Weapons Possession
---
Acting DA Eric Gonzalez Hosts a Brooklyn Immigration Forum
---

Homegoing Service for District Attorney Ken Thompson (2/2)