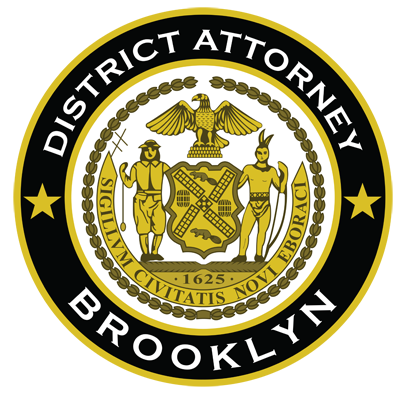 Eric Gonzalez
Acting District Attorney
Kings County
October 26, 2016
COMMUNITY PARTNER IN JUSTICE NOTIFICATION
Man Who Targeted Chinese Women Pleads Guilty to
Robbery as a Hate Crime

Acting Brooklyn District Attorney Eric Gonzalez today announced that Manuel Israel, 21, of Manhattan, has pleaded guilty to second-degree robbery as a hate crime for robbing five Chinese women and attempting to rob a sixth woman in separate incidents in Borough Park, targeting them because of their race. The defendant is expected to be sentenced to 12 years in prison.
The Acting District Attorney said that, according to the investigation, in the early morning of April 6, 2015, near 55th Street and Fort Hamilton Parkway, a 23-year-old woman of Chinese descent was walking alone when the defendant approached her from behind and repeatedly pulled on her purse, causing her to fall to the ground. He then stood over her and stated: "Give me all of your money." According to the investigation, a bystander happened upon the attempted robbery and saw the defendant with his arm around the victim's neck in an apparent struggle and called 911. Police apprehended Israel about 20 minutes later approximately six blocks from the scene.
Further, the defendant admitted that he committed five similar additional robberies of women of Chinese descent, ages 21 to 43, between March 21 and April 4, 2015, all in the vicinity of Fort Hamilton Parkway between 55th and 71st Streets, and was subsequently charged with those crimes. The investigation revealed that he selected women of Chinese descent because he perceived them to be vulnerable to an attack.
Acting District Attorney Gonzalez said, "This defendant specifically robbed Chinese women because they walked alone and he believed they wouldn't fight back or be able to identify him. Hate crimes based on a person's race, gender, sexual identity or ethnicity destroy the fabric of our communities and will not be tolerated. This defendant has now been held accountable."
#
Read the full press release here.