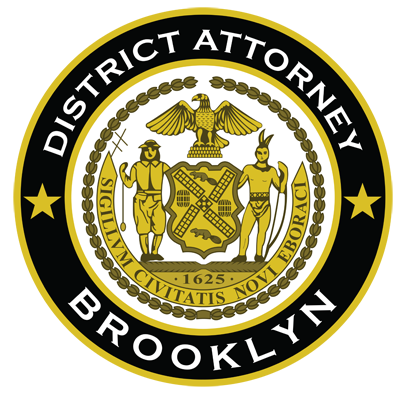 Eric Gonzalez
Acting District Attorney
Kings County
December 13, 2016
COMMUNITY PARTNER IN JUSTICE NOTIFICATION
Thirty-Five Alleged Gang Members and Associates Charged with
Financial Crimes, Burglaries, Weapons Possession and Drug Dealing
Following Year-Long Investigation
Acting Brooklyn District Attorney Eric Gonzalez, together with New York City Police Commissioner James P. O'Neill, today announced that 35 alleged members of street gangs and crews have been charged in 15 indictments with narcotics distribution, weapons possession, burglaries, forgery and identity theft.
The charges are the result of a long-term investigation that relied on electronic surveillance and exposed a multitude of criminal activities, from violent street crime to sophisticated credit card fraud.
The Acting District Attorney said the investigation started in the fall of 2015 and focused on gang-related gun violence, narcotics sales, robberies and other criminal activities in Brownsville, Brooklyn, by individuals associated with the Hoodstarz street gang and affiliated crews, including Folk Nation and the 823 Crips. The investigation relied primarily on electronic surveillance, including monitoring of Facebook conversations and cell phone communications.
Acting District Attorney Gonzalez said, "By targeting known gang members responsible for violence in our streets, we have exposed and interrupted a number of interconnected criminal enterprises, from drug dealing to credit card forgeries. As alleged, the defendants targeted not only their neighbors – who they attacked and robbed in their homes and on the street – but also strangers who they'd never met, stealing their identities to line their own pockets. It is no longer enough to target the perpetrators of violent acts; public safety also requires us to pursue the criminals whose fraudulent financial schemes support violent gangs and their members. Our strategic approach will continue until we have incapacitated the drivers of violence in our communities and financial schemers who make everyone a victim."
#
An indictment is an accusatory instrument and not proof of a defendant's guilt.
Read the full press release here.