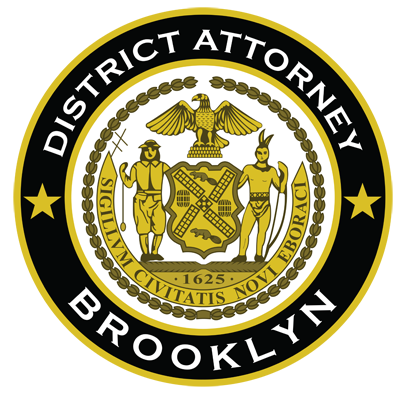 Eric Gonzalez
Acting District Attorney
Kings County
January 9, 2017
COMMUNITY PARTNER IN JUSTICE NOTIFICATION
Manhattan Man Sentenced to 20 Years in Prison for
Killing Acquaintance in Williamsburg
Acting Brooklyn District Attorney Eric Gonzalez today announced that a 59-year-old man from upper Manhattan was sentenced to 20 years in state prison for fatally stabbing another man in 2011. After a verbal argument, the defendant went to a store, purchased two kitchen knives, returned to the scene of the dispute, and stabbed the victim in the thigh, leaving him bleeding to death.
The Acting District Attorney said that, according to trial testimony, on the night of April 29, 2011, at the corner of South 9th Street and Roebling Street in Williamsburg, the defendant, Ramon Escobar, of Inwood, Manhattan, and the victim, David Fernandez, 46, got into an argument after the defendant accused the victim of making inappropriate contact with Escobar's girlfriend. The defendant was heard saying "I am going to kill him" before being ushered away from the scene; his girlfriend headed into a nearby subway station.
The defendant walked to the Crazy Loco 99 Cent store at 281 Broadway and bought two 8-inch kitchen knives, the evidence showed. He then returned to the scene and began a struggle with Fernandez, during which he stabbed him in the left thigh, causing profuse and fatal bleeding.
The defendant was arrested in April 2015, after an eyewitness came forward, and was connected to the crime through DNA, surveillance videos and other evidence.
Acting District Attorney Gonzalez said, "The victim was a loving father, just one week from walking his daughter down the aisle at her wedding. He had the great misfortune to encounter this defendant, who stabbed him to death after a meaningless argument. The defendant's taking of human life over something so trivial is unconscionable, and we are all well served by the lengthy sentence imposed today."
#
Read the full press release here.